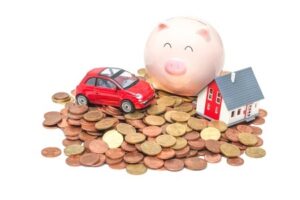 KiwiSaver can assist first home owners.  First, if you have been contributing to a KiwiSaver compliant account for a minimum of three years you may be able to withdraw all or part of your savings to put towards the purchase of your first home.  You should note however that Government contributions are not able to be withdrawn which includes the $1,000.00 kickstart provided when you first joined KiwiSaver.  You may also be eligible for a Housing New Zealand deposit subsidy.  The deposit subsidy is $1,000.00 for each year of contribution to the KiwiSaver scheme.  The are however maximum amounts available based on years of contribution.  Two or more borrowers can combine their deposit subsidies to assist in the purchase of your home.
Eligibility Criteria for Deposit Subsidy
There are eligibility criteria that need to be met for a Housing New Zealand deposit subsidy based on the years you have contributed, your age and your income.
The house you are purchasing must be your only house and the purchase price must be less than the house price cap applicable to the location.
You must be a first home buyer, or if you are a previous home owner, be in a similar position to a first home owner (with regards to your income and realisable assets).  You must also live in the property you are buying, ie you cannot use your KiwiSaver to purchase an investment property.
Determining a settlement date
On a practical note, you should be aware that processing your application for your funds can take some time.  You should keep this in mind when completing your Agreement for Sale and Purchase and determining a settlement date (the date of possession).
Your KiwiSaver fund and Housing New Zealand deposit subsidy are paid directly to us as solicitors generally one or two days prior to the settlement date.  Funds cannot be accessed and used to pay the deposit to the vendor when your Agreement for Sale and Purchase becomes unconditional.
Get in touch with Home Legal about accessing your KiwiSaver for a property purchase!
What should you do about accessing your Kiwisaver?  Contact us as soon as possible.  We will help you through the eligibility assessment and application process.